Postponed due to the restrictions in travel…But watch this space for future quests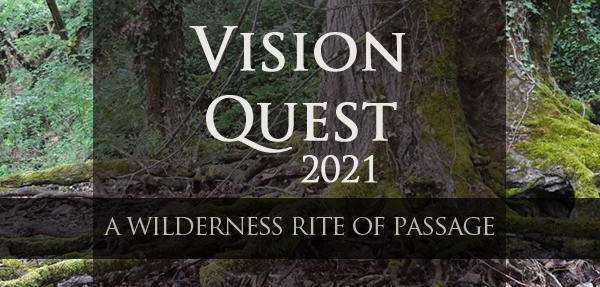 A woman's vision quest held in a stunning location in Spain from May 21st – 30th (10 days with 3 days of 'solo' in Nature. Group of maximum 10-12 women)
For much of our story as a people the wider natural world has long been respected as a necessary partner in initiatory journeys or rites of passage. The land offers itself as mirror, as ally, as fertile container in which to draw close to the roots of our life, to what is important and what so easily can be forgotten in the fullness of contemporary life.
Sisters we invite you to join us in the wilds of Spain for a powerful and transformative rites of passage ceremony. As the human family moves through a collective and global rites of passage , it is a powerful time to be alive. It is time for us to move beyond fear into love, to feel into what we have to give to the world, to get in touch with our own soul journey, to heal, to mark our personal growth points, to mark our spiritual growth points, to come back to the interconnectedness of all life, to mark a personal rites of passage on our journey from birth to death, eg motherhood, menarche, menopause , Elderhood…This is an opportunity to move consciously through a rites of passage you are in or to catch up on the passed rites of passage that were not honoured, witnessed and celebrated.
Together we will co create the village for 10 days which will be the container for your journey out with the wild land for your alone time. Your will be guided to make an intention and prayer that you will take out with you, and you will seen , heard and witnessed when you bring your story back to the village. This is a opportunity to step into who you truly are, to feel your soul and purpose and the medicine you carry for the world. This time has been prophesised as a time of great awakening and will be birthed through the heart of the sisters. Lets support each other to step into that prophecy as we are the ones we have been waiting for. This is a soul quest for a new time on Earth. Lets move through fear into trust, and step into our initiatory journeys with mother Earth and the wild land as the mirror of our heart and soul.
Severence
To leave behind , or die to, aspects of ourselves, or our busy lives in this modern world. Quieting the chatter and conditioned thinking of the mind and to let go of that which no longer serves.
Threshold
Stepping across the threshold into a liminal time and space. slowing down with a chance to reflect and re alighn with a more soulful way of being with nature as mirror and teacher.
Incorportation
Returing with a renewed and restored sense of purpose, of being closer to life, and the gifts we have to offer ourselves and our communities.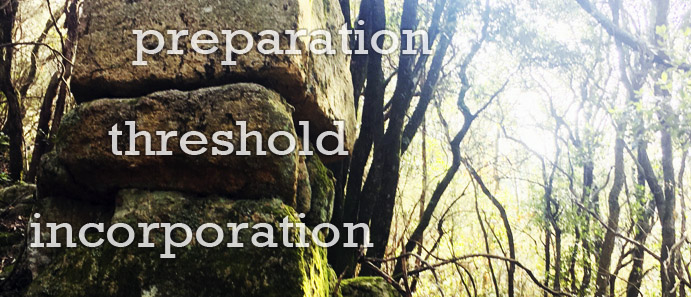 To find out more about vision quest, and to book your place visit Transalquimia.
Diana Bacanu is a nature based guide and a bioenergetics therapist. As a co-founder of transalquimia.org, Diana leads retreats and courses supporting people to reconnect to themselves (body-mind-soul), to others and to Nature, as a way of remembering their true nature and their deeper belonging. Diana has trained as a guide with the School of Lost Borders in the U.S. on contemporary wilderness rites of passage and she offers deep ecology retreats, inspired by Joanna Macy's "work that reconnects" as well as mindfulness courses and retreats. She facilitates Vision Quest retreats in Spanish, French and English.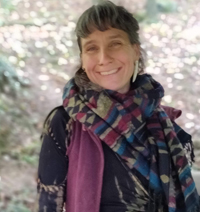 My name is Eartha Love and I am passionate about rewilding land and people, Earth connection, mentoring, dreaming and dancing. I have travelled the Earth widely learning about Native ways and shamanism. I now live a nomadic life on the road with my family.
I am co founder of Sacred Woman, Sacred World which is about Reclaiming/Recovering Our Natural Power and restoring the Sacredness of our inner world, so we can bring through our unique gifts and work towards restoring the outer, all of life..
I am also creator of Woman Becoming which is offers mentoring programs and community led rites of passage for young women and girls. Woman becoming also has training programs dedicated to recreating the village needed to hold our daughters in strength.